You Have Options to Restore Your Teeth.
Can Worn Teeth be Restored with Crowns?
Are you embarrassed that your smile is just not up to par? Perhaps you have an over-bite or did not visit the dentist much while growing up. There are a number of reasons why your teeth may make you shy away from presenting a beautiful smile. And we here at Barbag Dental in Coral Springs will be more than happy to examine your teeth and offer our suggestions as to how we can proceed in giving you a radiant smile. Let's review the most common practices for restoring worn teeth.
Since there are several ways to restore worn teeth, let's focus on the most common procedures. These procedures can include:
• Composite white fillings
• Natural-looking crowns
• Bridges
• Veneers
• Dental Implants
• Crown replacements
• Bridge replacements
• Implant supported dentures
Now that you know the types of techniques available, we can now review the basics of each one.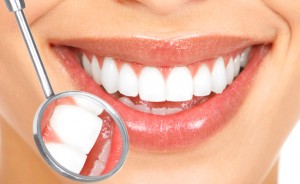 Composite white fillings – These fillings are made of glass or quartz in resin, they are very popular for filling a small or medium cavity. Because they are bonded into place, there is less drilling. Many people choose this type of filling when they have a phobia to dental work. These fillings work by placing layers of the composite and then using a special light to harden each layer, then our dentist will shape it to naturally fit your tooth. Dr. Barbag will then polish the composite which will prevent staining. The composite white filling can also be blended in shades to match your other teeth, giving you a natural looking smile. They are also strong, so they will be able to sustain the remaining tooth structure.
Natural-looking crowns – Basically, a crown is a cap that will be fitted over your natural tooth. This will provide you with a shape, size, and color that will match your existing teeth. If you have a cracked, broken, or worn tooth a crown just may be the solution. Typically, the procedure will involve two dental visits. The first for the exam and preparation, then the second visit is to place the crown. You may have heard some negative thoughts on crowns. Some dental offices will purchase crowns from other countries, but here at out Coral Springs office, we use a laboratory that is just a few miles away from us. This will ensure that you are getting a high-quality crown in much less time. We have a positive relationship with this lab and know that they will only provide us with the best materials. Crowns do not require any special care and are known to last upwards of about 15 years.
Bridges – If you have missing teeth, bridge placement is a fantastic solution. Bridges will restore your ability to chew properly and will prevent the surrounding teeth from shifting. Bridges can be either fixed or removable. It is best that your review the options with Dr. Barbag in order to determine which is right for you.
Veneers – Veneers are great for those with stained teeth, or if there is a gap in between your teeth. The procedure when deciding upon veneers is that first, your teeth will be buffed to allow for the veneers to be properly placed. Then, it is bonded onto your natural tooth. You will not need to take any special precautions with the veneer, only to brush and floss as usual. Veneers will last for many years and will create a naturally beautiful smile.
Dental implants –When you have a missing tooth, an implant is an option to consider. This procedure is a little more involved, but the implant will typically last a lifetime. First, a small post which is made from titanium will be placed into the bone socket. During the healing process, the jawbone will grow around the post making it secure for the implant. Next, an abutment will be attached in order to hold the new tooth. Then, the new tooth which is a crown will be attached. Although this process may seem to be a bit painful, most clients who have the procedure done will say that it really was not discomforting.
Crown replacements – Did you get a crown years ago and now notice that it is just not looking good? Is it time for a replacement? Crowns can sometimes need to be replaced for various reasons such as it is more than 15 years old, or from your gums receding, or perhaps the crown has cracked or broken. With modern technology, if you have a crown that needs to be replaced, Dr. Barbag can do it.
Bridge replacement – Although bridges are meant to last, sometimes they can crack or break. When this happens, you may not be able to chew or speak properly. Call us today at our Coral Springs location and let our office make an appointment for you to come in and talk to Dr. Barbag about a bridge replacement.
Implant supported dentures – If you need dentures for your whole mouth, implant dentures is something to consider. After your exam, we can determine if there is enough bone in your jaw to support implants. With these types of dentures, you would need to remove them daily for cleaning. Implanted dentures will give you the confidence to chew and speak normally without the worry of them falling out of your mouth.
Your Face Will Light Up With a Brand New Smile!
With today's technology, there is no reason for you to shy away from smiling. If any of these options seem like what you want to do to create a healthy and beautiful smile then give us a call today to schedule an appointment. Our office takes most dental insurance plans and will be more than happy to help you to submit the paperwork. If you need major dental work, we offer financing options as well as a payment plan. Don't go any longer hesitating before smiling. Light up your world with a brand new smile!