Orthodontics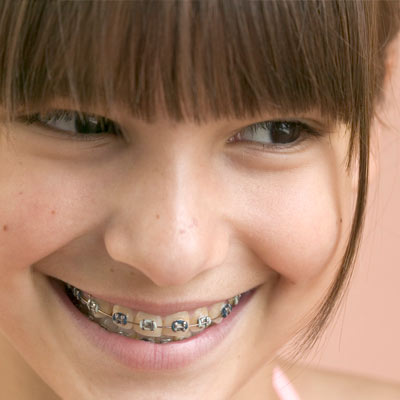 Dental Braces
The most common type of braces are made of high quality stainless steel. These braces are strong, durable and easy to maintain. Metal braces work along with metal wires to align the teeth. A fun option with these braces is the use of colored elastics to hold the wires in place which creates a unique smile. We offer services such as metal braces, ceramic braces, invisible braces and clear removable appliances.
Orthodontics treat Jaw, Face, and Bite Irregularities
Orthodontics is a branch of dentistry specializing in the diagnosis, prevention, and treatment of jaw, face and bite irregularities. Orthodontic treatment is provided by an oral health care provider known as an Orthodontist, who has typically completed two to three years of additional training beyond dental school.
Orthodontics for creating the most beautiful smile
Recent years have brought changes within the dental industry, specifically with regards to orthodontic treatment and care. Now more than ever patients are experiencing fewer incidences of cavities and missing teeth due to the heightened awareness of fluoride use and preventative dentistry. This increasing awareness on the health and look of a patient's smile has fueled the desire for many to seek out orthodontia not only as a medical necessity, but for cosmetic dentistry reasons as well.
Orthodontics can help you have the healthy, straight, beautiful smile you've been waiting for!