Yes, You Can Afford Treatments from Our Coral Springs Dental Office.
Our Coral Springs Dentist Can Give You A Million Dollar Smile.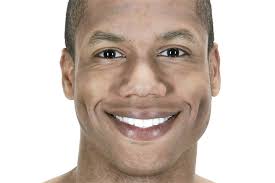 They say that a smile is worth a million bucks. It is a person's first impression of you. So, what does your smile say about you? Do you show off your pearly whites, or do you maybe give a closed mouth smile because you are embarrassed about the way your teeth look? If you have answered yes to the second question, there are many options that our dentist in Coral Springs can discuss with you in order to give you your confidence back and give a great first impression. If you have crooked teeth, discolored teeth, or teeth that are misshapen, we have many ways to correct these issues, all at affordable pricing.
Procedures That Our Coral Springs Dental Office Has to Offer.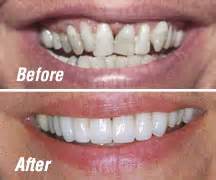 First, let's go over what it will take to correct crooked teeth. There are several restorative options that Dr.Barbag, a Coral Springs dentist can go over with you. Restorative dentistry will to improve your smile, reduce gaps, and straighten teeth, all options will leave you with a natural and beautiful smile. If your teeth are minorly crooked, you can also consider dental braces. No, braces are not just for children. In fact, we offer not only metal braces but also, ceramic braces, invisible braces, as well as clear removable appliances. Also, we will review with you cosmetic dental treatments that will change the size, shape, and alignment of particular problem teeth. If you have decayed, broken, cracked, or a chipped tooth, cosmetic dental treatments can fix these issues as well.
Discolored teeth can be very embarrassing. If you smoke, drink dark beverages such as coffee, tea, or red wine, you may do your best to keep your teeth white, but these habits will cause discoloration very easily. Discolored teeth can be treated by either cosmetic dentistry or laser dentistry. Laser dentistry treatments are very precise and not at all painful. Using a whitening gel along with the laser, you will have whiter teeth in no time flat. It used to take many expensive sessions at a dental office to get the desired shade, but with the latest technology, our dental office in Coral Springs will most likely need just a few sessions with you. The way laser treatments work is by combining a special gel together with the laser. The dentist will put a barrier over your gums to protect them from the solution, then the whitening gel will be applied to your teeth. The laser will activate the gel for quicker whitening. One of the great things about using the laser is that if you have different shades of discoloration, those teeth will get extra attention with the laser to give you an even whitening. Depending on your eating and drinking habits, whitening treatments can last for several years. You can safely get more treatments when you feel it is necessary without worry that your teeth can become damaged by the procedure. Now, as far as how cosmetic dentistry can help to whiten teeth, there are a few different procedures to consider. Veneers are very popular. Not only do they correct stained teeth, but they can solve the problem of a crooked or cracked tooth as well as gapped teeth. Composite bonding is another way to cover the damaged or severely stained tooth. Composite bonding is a way of sculpting a tooth to cover the area that is damaged. If a tooth is too badly damaged by a crack or chip, there are teeth implants which will give you a natural and healthy smile.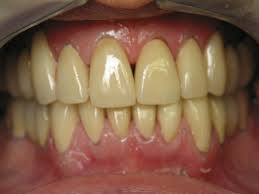 Misshapen teeth correction procedures can also be done with cosmetic dental treatments. With modern cosmetic dentistry, the team at Barbag dental in Coral Springs are able to improve your teeth and smile with fast and painless procedures. Cosmetic dentistry can change the size, shape, and alignment of your teeth. It can fill in unattractive spaces between your teeth, improve or correct bites, repair decayed, broken, cracked, or chipped teeth, replace missing teeth, and even replace dental treatments that you had years ago.
If you need restorative work done and only want a natural appearance, we can discuss with you many common restorative procedures such as crowns and bridges. Restorative dentistry will improve your smile, bill in spaces between your teeth, prevent the loss of a tooth, relieve pain, repair damaged teeth, and restore normal eating and chewing habits.

Yes, You Can Afford Treatments from Our Coral Springs Dental Office.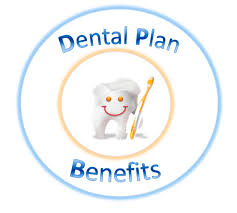 At Barbag dental in Coral Springs, we want you to look your best. This is why we take most dental insurances, as well as offer financing and payment options. With our Care Credit® plan, you will receive a credit line for treatments and procedures that can be used for you and your family. If you have circumstances that will require more extensive dental care, we are willing to work with you to arrange financial payments. And, when it is time to fill out those confusing insurance documents, we are here to help with that also! We will be happy to help submit all of the dental insurance forms for you in order to make sure that you recover the most from your benefits. Our staff will submit pre-treatment estimates to your insurance company so that you will know exactly what is covered and how much out of pocket expenses may be needed. The great thing about having dental procedures from our office in Coral Springs is that we will give you options and not just "sell" you on the most expensive procedures. Give us a call today or make an appointment online here. We look forward to working with you to give you a beautiful smile at a price that you can afford.