Ways Our Coral Springs Dentist Can Repair a Chipped Tooth.
Unexpected Chipped Tooth? Dr. Barbag in Coral Springs Can Help!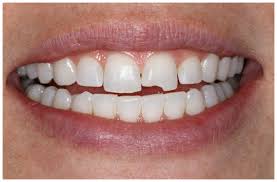 There are many situations in which you can unexpectedly chip your tooth, whether eating a piece of candy or while playing a friendly game of softball. Things happen! But how can a seemingly healthy tooth get chipped so easily? Basically, the enamel that covers your teeth protects the teeth in general. But, if there is some decay, or if while out in left field the ball hits you square in the mouth, your tooth could chip very easily. Never the less, when you have a chipped tooth, it is best to call your Coral Springs dentist right away for an appointment.
Tips from Our Dentist in Coral Springs.
So, it is Friday night, and you are enjoying your favorite piece of hard candy, and crunch. Oh no, that was not the candy! In most cases your dentist in Coral Springs will not be open, so here are a few tips to follow until you can make an appointment. What is the first thing that you should do? Tend to the wound if any. Did you bite your lip, is it bleeding? You will need to take care of the bleeding and pain. Gently rinse your mouth with warm water and, if need be, put a cold compress on the affected area. Take an over the counter pain reliever if you are experiencing any pain. Eat soft foods so that further damage does not occur. Also, if the chip is jagged or rough, you can ask your local pharmacist their recommendation for a type of dental cement to cover the nerve. If the chip is large enough, it could expose the nerve, causing great pain. The most important of all is to contact your Coral Springs dentist as soon as you can to get an appointment. Typically, with a chipped tooth, you will only need to see the dentist one or two times to fix the tooth and restore your smile!
Ways Our Coral Springs Dentist Can Repair a Chipped Tooth.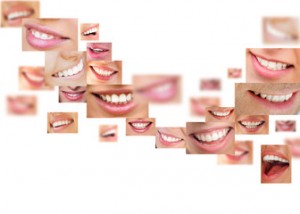 If the tooth that was chipped is just a small area, then, most likely, it can be a simple task for our Coral Springs dentist to repair it with a filling or a bonding procedure. When a tooth needs to be bonded, it is a common and easy procedure. Dr. Barbag will scratch the surface of the tooth to make the bonding material stick to it. Then, an adhesive substance will be applied to your damaged tooth with a colored resin to make the affected area look natural. If the chip is too large for a filling, another way to repair it would be with a crown or cap. If this is the case, Dr. Barbag in Coral Springs would need to grind down the left behind tooth and cover the spot with a crown. Now, if you are planning on having a permanent crown, you will need to figure out which type you would like. Permanent dental crowns are made from materials such as porcelain fused to metal, resin, metal, and ceramic. Your dentist will talk to you about the benefits of each type so that you will know best which crown will work for you. Crowns will typically take about two visits to our office because the crown will need to be made. At our office, we use a local company to create our crowns, so it will take less time for it to come into the office. Your first visit will entail an exam and x-rays to check the root and bone. Dr. Barbag will put in a filling which will build up the area where the crown will be placed. At this time, he will also make an impression of the tooth so that the crown can be made. When you go back for the next appointment, he will then take off the temporary crown and cement in the new permanent one. Your next option will be a dental veneer. What this is, is a porcelain material that will cover the front of the tooth which is cracked or chipped. You may notice that an area of the veneer is thicker than the rest. That is okay, this is the area that will replace the broken part. Also, depending on the severity of the broken tooth, you may need to have root canal work done to ensure that there is no damage to the root. If your tooth was damaged near the gum line, Dr. Barbag may discuss root canal therapy with you. This will mean some of the dead pulp will need to come out and then the area will need to be cleaned and sealed.
Affordable Prices from A Coral Springs Dental Office.
At Barbag Dental in Coral Springs, our team is dedicated to your oral health and wellbeing. Our office offers many types of services to give you a healthy beautiful smile. These services include restorations which will restore a tooth back to its normal shape and appearance. If you need root canal therapy, we can do what we can to save the tooth with modern technology. If cosmetic dentistry is what you are wanting, we offer painless and affordable treatments to give you a dazzling smile. We also offer laser dentistry for soft tissue shaping and whitening. Call us today if you are having a dental emergency or if you need any type of dental work. Our team is here for you offering the best of care at affordable prices. We take most dental insurances and will even help you to fill out your insurance paperwork so you will get the most from your benefits. If you need major dental work done, we also offer our patients CareCredit®, which is the same as a credit line for the payments. Give our Coral Springs dental office a call today and let us help to get you the beautiful smile that you desire.