Tricks and Tips Advice from A Dentist in Coral Springs.
Help From our Coral Springs Dentist.
Believe it or not, gaging while brushing your teeth and or tongue is a common issue that many people. Although you may be embarrassed to speak to our Coral Springs dentist about it, we do understand and are often asked why this happens and how to prevent it. If you have a sensitive gag reflex, you probably are one of many that experiences this problem. Don't let it prevent you from brushing properly or for the suggested amount of the two-minute time. We are here to help and offer some tips and advice on how to combat this issue.
Tricks and Tips Advice from A Dentist in Coral Springs.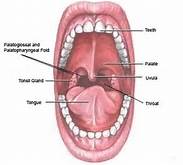 Let us talk medically for a minute. The gag reflex is known as the pharyngeal reflex and it is a reflex contraction of the back of your throat. When an object like a toothbrush or a large pill reaches the back of your tongue, the roof of your mouth, or near the tonsils it will provoke the contraction to prevent choking. When the sensory nerve ending is touched by the toothbrush, a nerve impulse goes to your sensory neuron which carries the muscle to contract, thus, the gag reflex. You have many reflexes that contract in your body such as when the doctor taps your knee, your leg jerks up. Your body was made to protect you, so when you blink, for example, your wink reflex is protecting the eye from foreign substances from entering. Research shows that at least ten to fifteen percent of people have a hypersensitive gag reflex. This reflex does not only gag those sensitive while brushing their teeth, but also when they need to take a pill or eating sticky foods like mashed potatoes or bananas. Some people also gag when they smell something bad! When some people have a hypersensitive gag reflex, they may tend to brush only their front teeth and skip the back teeth, or they may forgo flossing their back teeth. This is not a healthy practice and will lead to cavities or other dental issues in the future.
So, is there anything that can help to stop the gagging? There are a few tricks that our Coral Springs dentist recommends. Many times, these little tips help to get your mind off of what you are doing so that you can properly brush and get your teeth nice and clean. You can try walking around your home or watching the television while brushing. Many people find that switching from a manual toothbrush to an electric toothbrush also helps. Try spitting out the excess saliva that builds up while brushing more frequently. If you love a good book, keep it next to the sink and read it in the bathroom, focus on it and not the brushing. Look for a smaller brush head. If you need to go down to a child size toothbrush to make it more comfortable, then that is okay and it will clean your teeth just as well as an adult size toothbrush as long as you are brushing properly. Breathe through your nose and not your open mouth. Think appealing thoughts or try to problem solve something on your mind. Distraction is a great way to suppress the gag reflex! You can also talk to your dentist about throat sprays or mouthwashes that will numb the back of your throat. If the gagging happens to you mostly in the morning, wait for a little while before brushing and drink a cup of water. Also, try moving around your mouth more, don't focus on the back teeth for an extended amount of time, but if you try this for help, remember to still brush thoroughly. It is recommended that you brush your teeth twice a day and rinse your mouth after eating snacks or meals if you can't brush at that time.
Feel Comfortable With Our Coral Springs Dental Office Staff.
If you feel that your gag reflex is completely abnormal, you will want to speak to your primary physician. Although a hypersensitive gag reflex can be normal, it could also be a medical condition. At Barbag dental in Coral Springs, we want you to feel comfortable to ask the questions you may have regarding your oral health. Not all questions are easy to ask, but we have been in the dental practice for many years and have pretty much heard it all. Our office staff is highly qualified to help you along the way to reach goals and maintain your optimal dental health. When you visit our office as a new or existing patient, you will be greeted with the warmth of long standing tradition and experience. We use only high-tech equipment in order to make your procedures as pain free as possible. Our office provides many dental services to serve you better and to allow you to get your services done with us. We provide teeth cleaning and preventive services, as well as cosmetic dentistry, restorations, orthodontics, oral surgery, endodontics, periodontics, and laser dentistry. Our Coral Springs dental office can also schedule for emergency appointments and get you in as soon as we can to make you feel better. At Barbag dental, our goal is to provide the highest quality dentistry while still offering reasonable fees. We offer Care Credit® which is a financing program that offers extended payment plans for your dental care. If you will need extensive dental care, we can also work out financial arrangements so that you can afford the treatment. Whether it's a cleaning, toothache, broken tooth, or a root canal, we are here to help. Call us today to set an appointment!