Are Summer Fruits Staining Your Teeth? Ask Our Coral Springs Dentist.
Are Summer Fruits Staining Your Teeth? Ask Our Coral Springs Dentist.
We all love the fruits and vegetables that summer brings us. Fresh berries ripe and delicious, healthy and tasty vegetables. We can eat them by themselves, put them into a salad, and even grill them for an extra special taste. Most of us, we look forward to the special tastes of summer fruits and vegetables that only come around once a year. Summer fruits and vegetables include apricots, beets, peppers, red cherries, blueberries, blackberries, and most other fruits in the berry section. These healthy treats are good for you of course, but, what effects do they have on your teeth? Rule of thumb when it comes to these fruits and vegetables is that if they will leave a stain on your clothing, they will also leave a stain on your teeth. At Barbag dental in Coral Springs, we want to offer some advice on how to avoid staining your teeth while being able to continue eating these special treats.
Tips from Barbag Dental in Coral Springs.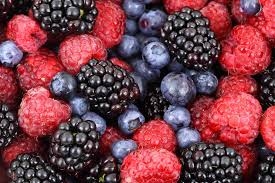 So, you make your family a beautiful fruit salad for lunch, you include all of the fresh summer berries and create a mouthwatering masterpiece. Or perhaps you have made a lovely blueberry pie, hot and fresh from the oven, how can anyone resist? Of course, your body will love the extra vitamins and nutrition that you are feeding it, but, your teeth are not going to thank you. Maybe you are a citrus fruit lover. While these fruits do not necessarily stain the teeth, they do, however, contain a lot of acids which makes tooth enamel softer and rougher causing your teeth to easily stain when you consume other dark foods. Citrus fruits include oranges, lemons, tangerines, grapefruit, and kumquats. Other fruits high in acid would be cranberries, pineapples, plums, and grapes. But don't worry, there are things that you can do in order to reduce the stains. A bit of advice, brush your teeth right away after eating the fruits if you cannot brush, rinse. Rinsing will somewhat reduce the amount of staining, and can also reduce the acid left on your teeth. Even chewing a piece of sugar-free gum has benefits because chewing gum produces saliva in your mouth. Everyone knows to see their dentist at least one time a year, so why not make one of these visits during the summer to ensure a proper cleaning! When you see our dentist in Coral Springs for a cleaning this will help to smooth the fine cracks in the tooth's enamel. The enamel is where the acid and food "color" gets trapped.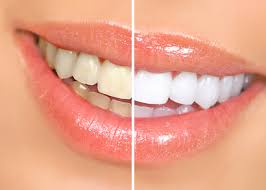 Why do these yummy fruits and vegetables stain our teeth? This has to do with the enamel on your teeth becoming worn down. Enamel is the thin outer layer of your teeth. Believe it or not, it is the hardest tissue in your body. Enamel is see through and you can see light through it, therefore when you eat fruits and vegetables or even some beverages that are darkly colored, naturally, the clear enamel will become stained. Many times, with proper oral hygiene at home as well as regular cleanings, you won't encounter overly stained teeth. Proper brushing habits include brushing at least twice a day, more if you are consuming acidic foods or stain promoting foods. When you brush, you need to take at least two minutes doing it for it to be properly done. Use gentle strokes, brushing harder or faster is not the right way when you brush your teeth like that, you are actually harming the enamel. Make sure when brushing that you spend extra time along the gum line and back teeth. These areas hold food and acids. Also, remember to floss. Flossing twice a day will remove food particles that get caught between your teeth. With so many types of toothpaste to choose from, how do you know which one to purchase? You can ask our Coral Springs dentist which one will work best for you, but you can also choose which one is made for your teeth condition. If you are trying to fight cavities, or if you have tartar, look for a toothpaste that caters to these conditions. Maybe you have sensitive teeth or gingivitis? Look for toothpaste that helps to control these issues. Remember to replace your toothbrush at least every three months, earlier if you see it is showing wear. Don't forget if you become ill with a cold or flu that you should change your toothbrush then as well to prevent germs from returning to your mouth, getting you sick all over again.
Coral Springs Dental Whitening Options.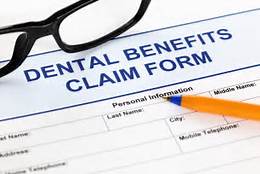 While visiting our dental office in Coral Springs for a cleaning we can also discuss with you teeth whitening options to get your smile back on track. Some options can include whitening applications, veneers, and cosmetic dentistry. We offer many options that you can afford. We offer budget friendly financing options and payment plans. We accept most major dental insurance plans and our knowledgeable office staff will also help you to complete and submit all of your dental forms so that you can get the most from your benefits. Call us today at our Coral Springs dental office to schedule an appointment. Our goal is to provide the highest quality dentistry while still offering your clients reasonable fees. Our team is widely known for long-standing and a high standard of excellence to our patients. We make health care our top priority and want to help you to reach your dental health goals. Our services include cleaning and prevention, periodontics, crowns and restorations, orthodontics, oral surgery, laser dentistry and cosmetic dentistry.