Sinusitis VS Tooth Problem. Get Professional Advice from Barbag Dental.
Experiencing Tooth Pain? Visit Our Coral Springs Dentist Today!
So, you are experiencing pain in your cheek and upper tooth area. You may jump to the conclusion that it is a bad tooth, but is it really? How can you tell what is going on? All you are probably thinking is that the pain needs to stop now! When you visit your Coral Springs dentist, you may be shocked to find out that it is not, after all, your teeth, but your sinuses. Sinus infections can leave you with a throbbing pain in your upper mouth, so it is no wonder that you think it is a dental problem! No worries though, our team at Barbag Dental can get you feeling your best in no time!
Why Can Sinusitis Seem Like a Bad Tooth?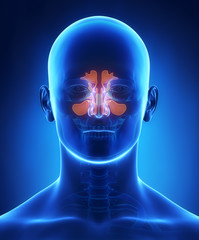 How can a sinus infection be confused with a toothache? To many people, a sinus infection will affect the top area of their mouth and cause pain. Thus, leading to the conclusion that there is something wrong with the teeth.  However, because the upper rear teeth are very close to the sinuses the pain may be confusing. When you develop sinusitis, it is caused by inflammation of your nasal passage lining which starts at your maxillary sinuses. The maxillary sinuses are located just above your molar teeth roots and will swell when the mucus builds up. When the swelling develops, it puts pressure on the dental nerve ending and causes pain on your upper teeth areas. There have also been many cases where a dental infection can also lead to a sinus infection. This is why visiting your Coral Springs dentist is very important, because you may not know what is causing you the pain.
Sinusitis VS Tooth Problem. Get Professional Advice from Barbag Dental.
When you have sinus issues or tooth pain, many of the symptoms are similar. A toothache from one of the top teeth will throb, cause pain, hurt when you chew and leave you feeling awful. If you have a toothache the root of your tooth or the surrounding area is irritated. This can be caused by infection, decay, injury, or even something as little as having a food particle stuck in between your teeth. If you have bacteria growing inside of your mouth, it can lead to gum disease and dental decay. Both of these situations will cause you pain and discomfort. When you have a toothache, you will most likely experience moderate to severe pain, fever due to infection, pressure, bad breath, or sensitivity to hot or cold food and beverages. When the infection and inflammation progresses, so will your level of pain. When the pain increases, it can spread to your cheek, ear, and your jaw. This, in turn, can leave you with pain when you are chewing, bleeding from your gums, swelling around the infected tooth area, and intense pressure.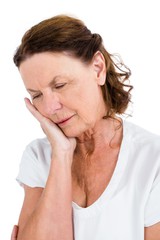 Sinusitis symptoms have many similarities. Sinus infections can cause dental pain, bad breath, fever, pressure in the face or cheek areas. The way a sinus infection is determined is by the doctor listening to your symptoms first, then the doctor may press on areas of your face to determine tenderness. He may also use a nasal endoscope to see inside of your nose and sinus drainage areas. Typically, the doctor can determine if it is either a sinus infection, or if it is an infected tooth. With sinus infections, and depending on the severity, you may only need to take an over the counter medication, or your doctor may choose to prescribe you an antibiotic.
Some of the differences between a toothache and sinus infections are that with a sinus infection, you will most likely have a runny nose, sore throat, and a runny or stuffy nose. Also, typically a pain in only one tooth is probably an infected tooth that needs to be taken care of by your Coral Springs dentist. The dentist will probably do a full exam on your teeth to determine if it is a bad tooth or a sinus infection. By performing a percussion test the dentist will gently tap on the teeth to find the source of the pain, once the all of the teeth in the area have been checked, he can then identify the problem. If the source is actually the tooth and not a sinus infection, Dr. Barbag can then further examine you and determine the next step for treatment.
Call Today for A Coral Springs Dental Appointment.

When you are experiencing either of these types of pain and discomfort, it is best to seek the professional opinion of our dentist in Coral Springs for an evaluation. Our office is conveniently located just off of University Drive, between Royal Palm Blvd. and Atlantic Blvd. in the heart of Coral Springs. To better serve our clients, we also offer emergency visits and will do our absolute best to get you in for an appointment as soon as we can. We accept most major credit cards, cash, and personal checks. However, we know that sometimes dental work can get expensive. This is why we also offer Credit Care®. Credit Care® is a great financing program that offers extended payment plans for dental care. You can also ask about setting up a payment plan. We at Barbag Dental in Coral Springs believe in helping our clients to the best of our ability by providing the highest quality dentistry while offering reasonable prices for all dental procedures. By working with state of the art equipment, along with a professional and caring staff, you will receive nothing but the best from our dental office. Call us today, or visit our website to schedule an appointment. Some of the dental services that we provide are teeth cleaning and prevention, cosmetic dentistry, restorations, periodontics, orthodontics, oral surgery, and laser dentistry.