Our Coral Springs Dental Team Will Treat You Like Family.
Haven't Been to a Coral Springs Dentist in a While?
There are many people out there who are afraid to go to the dentist. When this is a problem, those people will often neglect their teeth until something happens where it becomes a must for them to make an appointment with a dentist in Coral Springs. If you are one of the many people who fear the dentist, then you will be in good hands when you make an appointment with us. We are a team of highly qualified professionals who make taking care of you and your family's dental needs a priority. There are many reasons that people may avoid going to the dentist such as a bad childhood experience, embarrassment of how their teeth look, the expense, or the fear of pain. Our office has everything that modern dentistry offers in order to make your experience with us as pain-free as possible.
Why the Time is Now to Visit Our Coral Springs Dental Office.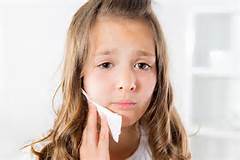 Let's review the most common reasons that people forgo their dental checkups. We at our office hear stories from customers as to why they have let their checkups slip by. We have heard about a horrific experience that they had when they were a child and since then, they figure they will take care of their teeth on their own. Dentistry has come a long way in the past several years. With new technology, we have developed ways extract teeth, perform x-rays, whiten, and many other procedures that are pain-free. Back in the day, people would have to stretch their mouth open very wide in order to take a simple x-ray. This would often cause jaw discomfort and dry mouth. With today's technology, we can easily take the x-ray without any pain or discomfort. Patients have expressed their anxiety over hearing the drills or feeling the needles. Although as a dentist, our practice still needs to use these tools, we have developed much more advanced tools that you can hardly hear or feel. Using only high-tech instruments, the procedure will be done before you know it.
Another reason people avoid the dentist is because they feel embarrassed of how their teeth look. At Barbag dental, we are a team of professionals who would never criticize the appearance of your teeth. We are a team who are here to help you, not to lecture you. Our number one goal is to help you set your oral health target in order for you to have a healthy mouth and a beautiful smile. By making your health care a top priority, we will reach your goals whether it is for general, restorative, cosmetic, or just cleaning and prevention. We also offer laser dentistry which is more precise and less painful than ever before. Our laser dentistry treatments include soft tissue shaping as well as whitening. Restoration services include reshaping a tooth for a normal appearance and function by using the latest in cosmetic dentistry procedures.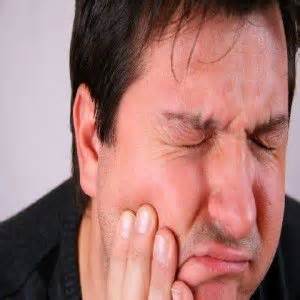 Many of our clients feel that visiting the dentist is something that needs to happen when the pain becomes unbearable. Our Coral Springs dental team never likes to hear that from our clients. By making you feel comfortable in a friendly environment and by teaching you how to better take care of your teeth, you should never have to wait until the pain is tremendous to come in for an appointment. By getting regular cleanings, you will be preventing tooth decay, cavities, and periodontal disease. However, if you do have any of these issues already, it is not too late to take care of the teeth. Again, because we offer the latest in technology and use local laboratories, we can get your crowns into our office quickly. This means cutting out numerous appointments and not needing to take extra time off of work.
Referrals. People don't want to have to visit a multitude of specialists when it comes to their oral health. This is why our office offers a variety of services for the whole family. From oral surgery, endodontics, cosmetic dentistry to restorations, orthodontics, and laser dentistry, we can perform just about any dental work that you need, all in the same office.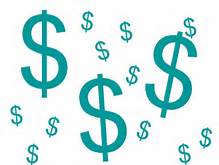 Price is probably one of the biggest issues that keep folks away from seeing the dentist regularly. Now, most companies offer their employees dental insurance benefits and for a low cost, you can have affordable dental insurance. Barbag dental in Coral Springs takes most dental insurance plans and will even help you to fill out the necessary paperwork in order to recover the most from your benefits. If you and the dentist have discussed the treatment needed and it is determined that it will be extensive, we also offer Care Credit® which is a financing program that offers extended payment plans for your dental care
Our Coral Springs Dental Team Will Treat You Like Family.
As you have read above, there is no longer any reasonable excuse as to why you should avoid the dentist. With high-tech equipment, new types of tools, pain-free procedures and many payment options, those excuses can be of the past. Call us today for an appointment and let us help you to achieve optimal oral hygiene and a beautiful smile. Ask us about our extensive dental services and treatments that we provide for you and your family. Whether you have not been to a dentist for years, or if you are looking for a new dentist, we are always happy to take on new patients. Click here for dental services available. Click here for our contact information.