Learn More About Over Brushing From A Coral Springs Dental Office.
Can Brushing Too Much Cause Damage? Ask Our Dentist in Coral Springs.
Everyone wants beautiful white teeth and fresh breath, no doubt about it! Does brushing multiple times a day give you the desired look? Can you brush too much? We at Barbag Dental in Coral Springs are often asked this question about proper brushing techniques and if you can indeed brush too much. We love answering our patient's questions to better educate them on good oral hygiene practices. When you have questions regarding dental care, we are here to help!
Learn More About Over Brushing From A Coral Springs Dental Office.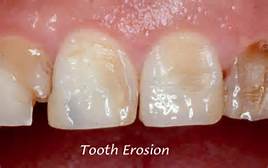 Many people think that brushing more than the recommended two to three times a day will help them to get whiter and brighter teeth. Also, some people will brush for an extended amount of time. Our Coral Springs dentist recommends that you brush for about two minutes twice a day. You can also brush after lunch time as well, but brushing more will not get your teeth any cleaner and in fact, can lead to oral health problems. If you brush longer or harder than what is recommended you can damage the enamel on your teeth and you can also aggravate your gums.
What is enamel and how does it protect your teeth? Why should you take care not to harm it? Basically, tooth enamel is the thing outer shell of the tooth. The job of enamel is to protect the tooth from when you chew or bite food. When enamel wears away, you will notice that your teeth will become sensitive when you eat hot or cold food and beverages. Enamel erosion can also cause your teeth to become discolored, or cause the edges of your teeth to become rough. Preventing tooth enamel erosion is not difficult. With a few easy steps, you can reduce the causes of enamel erosion. By using a fluoride toothpaste, you can strengthen your teeth, and avoid foods that have a high content of sugar and starch. Watch what you drink. Drinks that contain high amounts of acid will cause erosion. When you consume beverages such as soda and citrus juices, rinse your mouth right away after drinking it. If you can, drink these types of beverages with a straw instead of straight from the glass. When you consume these beverages with a straw, the straw allows the liquid to go straight to the back of your mouth instead of clinging to your teeth. Also, throughout the day, chew on sugar-free gum. Chewing sugar-free gum produces saliva which also helps to strengthen your teeth. When choosing the gum, look for the ingredient xylitol. Xylitol has been proven in studies to lessen acids that are in the foods and drinks that you consume.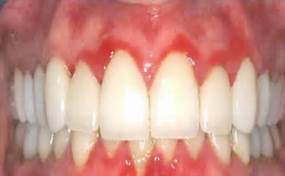 If you are noticing that your gums are sore, irritated, or bleeding, this could be another sign that you are brushing too much or too hard. If you think that brushing hard will get rid of plaque more, you are wrong. Brushing hard will wear down the enamel and cause damage to your gums. The number one reason for gum irritation is from brushing too hard or for too long. "Rough" brushing will irritate and push back the gums which will, in turn, expose the root area causing you pain.
Brushing and Flossing Tips from Our Coral Springs Dentist.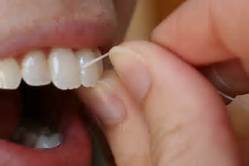 So, now that you have learned about why you should avoid "over brushing", let's review the proper way to brush and floss to keep your mouth happy and healthy. Our Coral Springs dentist and hygienist would really like to review with you the best way to brush and floss at your next appointment, but in the meantime, here are some helpful tips for you. Brushing your teeth two times a day is the best way to start. Purchase a toothbrush with soft to medium bristles. There is no need to buy a brush with hard bristles, this will cause erosion of the enamel quickly. If you like electric toothbrushes, these are great as well. The best way to clean your teeth is to use soft circular motions for the front and sides. When brushing the molars, go back and forth with the strokes. Now, while brushing you can set a timer for two minutes until you get the feel of the timing. Separate the timing by brushing the top portion for a minute and then the bottom for the same amount of time. If you feel that the teeth are not as clean as you would like, you can brush longer, just be sure that you are not applying too much pressure in any specific area. Next, comes flossing, it really makes no difference if you floss before or after brushing as long as you floss properly. Many people though, floss before brushing in order to get the in-between areas that the bristles can't get to. Other people like to floss after brushing because they feel the flossing will get anything missed with brushing. So, it really depends on your own personal preference. The important thing to remember when flossing is to be mindful of your gums. Using a long piece of floss, wind the ends around your index or middle fingers, then gently slide it in between your teeth down to your gum line going back and forth several times to loosen plaque and leftover food particles. As you move from each tooth, unwind the remaining lengths to have a clean section for each tooth. Many people like to use flossing aids such as picks, flossing sticks, or floss holders. You can also purchase a vibrating flosser that will massage your gums while in use.
Visit Our Coral Springs Dental Office Today.
When you make an appointment with our Coral Springs dentist, we will be happy to show you the proper way to brush and floss. One of the most important things that you can do for good oral hygiene is to see your dentist twice a year. By visiting us regularly, we can prevent any hygiene problems from becoming severe and you will also get a professional cleaning from our hygienist. To make an appointment with us, click here for our contact information. Or to see what other services we provide, click here.