Get A Holiday Perfect Smile at Barbag Dental in Coral Springs!
Get A Holiday Perfect Smile at Barbag Dental in Coral Springs!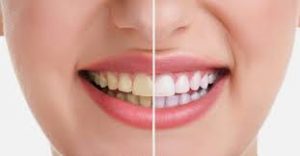 Whether you are hosting your annual holiday party, being invited to several, or a combination of both, you want to look your best. Sure, you want the decorations to be beautiful and the food to be fantastic, but what about your smile? Is this something that may not be exactly up to par? If you are embarrassed about your smile because your teeth are not looking their best, then it is time to make an appointment with your dentist in Coral Springs! At Barbag dental, we can get your teeth their whitest so that you can feel confident being front and center in all of the holiday pictures!
What Procedure Do You Need from Our Coral Springs Dentist?
If it's just a professional cleaning that you need, we can schedule that for you. Professional cleanings are one of the most important things that you need to do in order to keep your gums and teeth looking their best. Professional cleanings also are important because this is the time that one of our hygienists will be able to notice other issues such as cavities or developing gum issues. When your mouth is healthy, your overall health is better as well. Typically, during a cleaning, the dentist or hygienist will check for signs of oral cancer, gum disease, and decay. When these issues are detected early, they can be dealt with right away to avoid further complications. And, a cleaning will provide you with basic stain removal from your teeth, the removal of plaque and tartar, a nice polish to your teeth and a fluoride application. If your hygienist's notices that you are not brushing or flossing properly, they can also help educate you by showing you the proper techniques on how to take the best care of your teeth.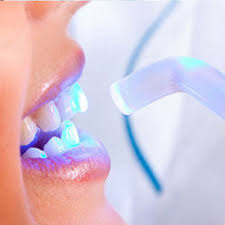 Now, if your teeth need a bit of "freshening up", perhaps it is time to consider getting a whitening treatment. This too can be done in our Coral Springs dental office. Laser dentistry has improved many traditional dentistry procedures by making treatments more precise and much less painful. Laser treatments provide for a wide variety of treatments including soft tissue shaping and whitening. When you choose laser treatment for whitening, the procedure is very easy. Basically, a peroxide bleaching solution will be applied to the surface of the teeth, then the laser will activate the solution to speed up the whitening procedure. Laser therapy has many benefits as compared to traditional methods such as it typically causes less pain, therefore, you will not need anesthesia and for those patients who do not like the many instruments that may need to be used, it will reduce your anxiety.
If you need restorations due to a chipped tooth or a misshapen tooth, we at Barbag dental in Coral Springs are up to date on all of the latest cosmetic dental procedures. We have many options available that our dentist will advise you on in order to get your teeth white as well as perfect again. We are fully able to offer you restorative procedures which will give you a completely natural looking smile such as composite white fillings, natural looking crowns and bridges, veneers, dental implants, and crown or bridge replacements. Restorative dentistry can reduce gaps in between your teeth and will greatly improve your smile! If you have spaces between your teeth, damaged or decayed teeth, missing teeth or an improper bite, you should consider a restorative procedure so that you can have a beautiful smile. Restorative procedures can also replace old and unattractive dental treatments and also prevent the loss of a tooth.
Do you find yourself smiling while keeping your mouth closed? Perhaps you prefer standing in the back when group photos are taken so that your smile won't stand out? If this is the case, you need not shy away any longer! Cosmetic dental treatments can change the size, shape, and alignment of problem teeth, it can fill in unattractive gaps, improve or correct bites, repair decayed, broken, chipped, or cracked teeth, and it can also lighten and brighten the color of your natural teeth. Cosmetic dental treatments are also provided in our office with quick and painless procedures that are affordable.
Yes, You Can Afford Coral Springs Dental Procedures!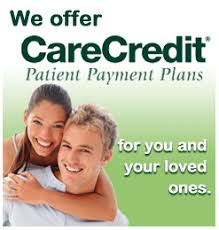 Barbag dental in Coral Springs is not only here for you to brighten your teeth. We also offer services such as periodontics, endodontics, oral surgery, and orthodontics. Whatever your dental needs are, we are sure to provide. If you have not visited a dentist in a while and are afraid or embarrassed, you don't need to be when you come to our office. We combine modern dentistry with the latest in technology with caring and compassionate staff members. Our goal is to help you to have the healthiest, happiest mouth that you can by working with you to reach your oral health care goals. We make health care a top priority by offering our clients procedures and treatments that they can afford. By offering financing and payment options, we feel our clients will be less reluctant to have procedures done without worrying how they can afford them. Our staff will help you to submit all dental insurance forms so that you can make the most of your benefits. If you are a patient who will need major dental work, we can discuss with you a dental plan which will be designed with an appropriate payment schedule. You can also learn more about Care Credit®, which is a great financing program that offers extended payment plans for your dental care and procedures. Our office accepts most dental insurance programs and many PPO insurances. We also offer emergency appointments so that you are not suffering in pain. Give us a call today to get your teeth in perfect shape for this upcoming holiday season! We look forward to seeing you!