When to Bring Your Child into Our Dental Office in Coral Springs?
Does Your Child Have a Common Dental Problem? Ask Our Coral Springs Dentist.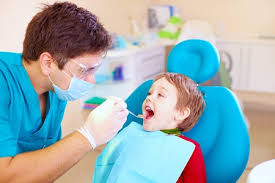 Even though they are just little teeth, there are many common dental issues that kids face. As their parent, you need to teach them good dental hygiene practices which will promote them to continue on as they grow up. Some parents may think that baby teeth do not need as much care as toddler's teeth, but in fact, they need just as much care. Children's teeth are not as strong as adult teeth, with this being said, starting out with positive dental practices is the best way to go.
When to Bring Your Child into Our Dental Office in Coral Springs?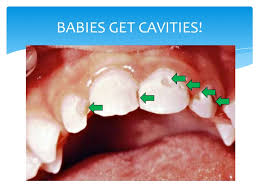 So, what are the most common dental issues that kids have? Let's review two very common habits that can lead to dental problems that kids often times develop. Thumb sucking and bottle decay. Many children suck their thumb, it is a cute habit that can potentially lead to orthodontic treatment or speech impairment later in years. Thumb sucking is a completely normal habit in babies and toddlers and typically the habit is broken around the age of four. Experts say that babies suck their thumb because of a natural urge to suck and as they grow to toddlers they use it as a way to soothe themselves, usually at bedtime or when they are feeling bored. If your child is over the age of four and still sucking their thumb or using a pacifier, you need to talk to your Coral Springs dentist about this.
The next most common dental issue is baby bottle tooth decay. When your baby drinks milk, formula, and juice from a bottle, and you don't wipe their teeth afterward, this allows the bacteria to create acids and attack their teeth. When your child is too little to brush, it is up to you to use a wet warm washcloth to gently wipe on the inside of their mouth and teeth. Just because these teeth are temporary, does not mean they are not very important. They still need to be well taken care of! These baby teeth are needed for your child's development with talking and chewing. If you notice that your little one is developing swelling in the gums, discolored teeth, or if they shy away from warm or cold foods, it is imperative that you call your Coral Springs dentist to set up an appointment. With better practices, you can avoid this decay early on.
It is never too early to start oral hygiene practices on your infant. After feedings wet a washcloth in warm water and gently wipe your baby's gums and teeth, remember to rinse as needed. Not only will this practice wipe out the bacteria and residue, it also gets them used to taking care of their teeth in the coming years. Many toddlers do not like the invasion of the toothbrush in their mouth, so when you start with this practice, they become accustomed to the feel. Also, you should schedule for a dental visit by your little one's first birthday. When examined, your dentist can look for any potential issues and stop it before it becomes a problem. One very important thing to remember is, do not put your child to bed or nap with a bottle of anything except for water. This only creates added time for the sugar in the milk or juice to settle in on the teeth.
Our Coral Springs Dental Office Treats the Whole Family!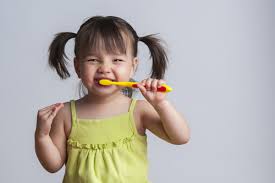 With the help of mom, dad, and your Coral Springs dentist, your child can learn early dental habits that will promote a lifetime of good oral hygiene care. You can make tooth brushing time fun by creating a special song or perhaps making a fun chart. With the chart, you and your child can decorate it with their favorite characters, then add a sticker for each time they participate well in the oral care activity. You do not have to do anything over the top to get your child excited about their oral care, just create a fun and exciting surrounding while doing so. There are many toothbrushes in the stores that are focused on popular children's characters. There are also toothbrushes which play a song for the amount of time they should be brushing. Make it a fun time, and bring your child along with you to the store so they can decide which toothbrush they like the best! There are many easy activities that you can do with them to get them excited about taking care of themselves, and we at Barbag Dental in Coral Springs are here to help and advise you. When you visit our dentist in Coral Springs, feel free to ask him any questions about your child's teeth and go over any concerns that you have noticed. We treat the whole family and provide services for teeth cleaning and prevention, cosmetic dentistry, restorations, periodontics, endodontics, orthodontics, oral surgery and laser dentistry. Our office uses state of the art equipment to give you painless procedures! We also accept most insurances and PPO's. We can also help you to submit your dental claims to ensure that you are getting the most out of your benefits. Give us a call to schedule an appointment today!