Are your teeth sensitive to cold food or drinks?
Are Your Teeth Sensitive to Cold Food or Drinks? Explore Some of the Possible Reasons.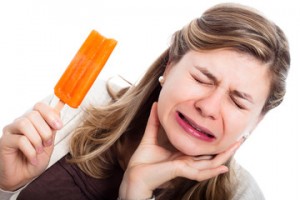 Sensitive teeth can really alter what you eat and drink, but what causes teeth sensitivity and what can you do about it? Have you stayed away from having your favorites due to the pain that it causes you? When you visit our dental office in Coral Springs, we can perform an examination of your teeth and gums and determine the issue and we will come up with a plan to help. You should be able to enjoy your favorite foods and drinks without cringing, whether this issue has just started or has been an ongoing problem, our staff in the Coral Springs area can offer tips and suggestions.
There are Treatments Our Office Can Provide for Sensitive Teeth.
If your teeth are sensitive to cold beverages or food you are not alone. It is estimated by the International Dental Journal that over 50% of adults suffer from the same type of discomfort. Typically, those with sensitivity to cold items will have the pain close to the bottom of the tooth or at the gum line. The reason for this sensitivity is due to either a cavity, a lost or loose filling, an exposed root surface, or wearing of the outer layers of the enamel. When Dr. Barbag and his team examine your mouth, they can narrow down the reason for the problem and then discuss with you the plan to correct it. If the cause of sensitivity to cold is caused by root exposure it could be due to grinding of the teeth, erosion due to acid, orthodontic treatments, or not brushing your teeth properly. The treatments to sensitivity to cold will depend on the reason and can usually be handled easily. Some of the common ways this issue is solved are with remedies that include a change in toothpaste and mouthwash for sensitive teeth, prescription strength fluoride toothpaste, or dietary changes that include a menu of low acidic foods. If dental work is needed to solve the problem, they may include crowns or fillings to the exposed area, a root canal, or meeting with the hygienist to go over a better oral health regimen.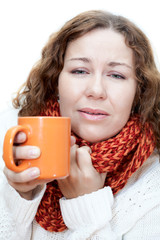 Many of the same treatments will be suggested if you have a sensitivity to hot food or beverages, however, there may be an underlying nerve problem that our dental team in Coral Springs will need to look for. Consider if you have recently started an over the counter teeth whitening regimen. DIY teeth whitening products are often times the culprit for sudden teeth sensitivity, also think back to what you have been eating. If you have had an abundance of acidic foods like citrus or red sauces this could also be the cause. When did you get a new toothbrush? Check to see if perhaps you bought a hard-bristled brush and maybe you are applying too much pressure while brushing. If none of these things are the cause, then you need to make an appointment to see our dentist in Coral Springs soon because it could be a more serious problem such as receding gums. Heat sensitivity can also be due to a crack or cavity in a tooth or an abscess, when this is the case, only a dentist will be able to alleviate the pain.

If your teeth start to hurt after having sweets from candy or even juice, the cause can be due to sugar content which is exposed to the tooth. When teeth are sensitive to sweets, this is usually because a tooth has exposed dentin somewhere. Dentin is the part of the tooth that covers the nerve. Dentin exposure comes from a decayed or cracked tooth, worn tooth enamel, or worn fillings. Temperature changes in foods, as well as foods or beverages high in sugar, will trigger the sensitivity and cause pain or discomfort. If simply staying away from sugary foods does not keep the pain at bay, you need to make an appointment with our dental office in Coral Springs.

Don't Deal with Pain Any Longer, Make an Appointment at our Coral Springs Office Today.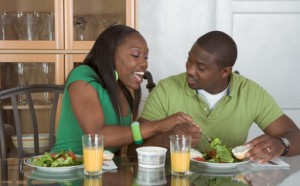 Tooth sensitivity does not need to be something that you just learn to deal with, there are many underlying issues that can be the cause and will trigger further damage and more pain down the road. If you have tooth sensitivity that does not go away by using a toothpaste made for sensitivity, it is best to consult with our Coral Springs dentist as soon as you can. Treatment for this problem is usually easy and the problem can be remedied quickly. Our office provides many dental services for the entire family including cleaning and prevention, cosmetic dentistry, restorations, periodontics, endodontics, orthodontics, oral surgery, and laser dentistry. To view a list of services that our office provides, click here. If you are new to the area or are just searching for a dentist, we are always taking new patients and look forward to helping you. Also, if you are having a dental emergency, we will do our absolute best to get you seen as soon as possible. We take most major dental insurance plans and we also offer to finance with CareCredit®. CareCredit® is a financing program that offers extended payment plans for your dental care. To further help you receive the most for your benefits, our staff will be more than happy to help you to submit all of the dental insurance forms that your plan requires. To learn more about Dr. Barbag or his team of professional staff, click here. To contact us for an appointment, visit our site here.