A Common Question Asked at Our Coral Springs Dental Office.
A Common Question Asked at Our Coral Springs Dental Office.

Here at Barbag Dental in Coral Springs, we have clients that ask a variety of questions, both to Dr. Barbag and to the hygienists. One popular question is, "is chewing gum good or bad for the teeth"? Is there a difference in the ingredients? And, are there certain types of gum that should be avoided? So, let's discuss this topic and clarify the pros and cons of chewing gum.
A Little Chewing Gum History from Our Coral Springs Dentist.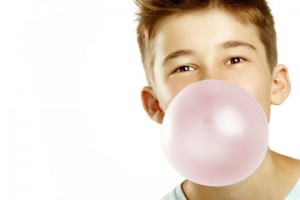 To start off, what is chewing gum made from? Where did it come from? Believe it or not, chewing gum has a long history. It is said that it has existed since the Neolithic period (last part of the Stone Age). The gum from this historical time period was made from birch bark tar from the Birch tree. The Aztecs used chicle which is a natural tree gum, and the Ancient Greeks created gum using the resin of the Mastic tree. After time, synthetic gums came about and now gum is primarily made from butadiene-based synthetic rubber. While developing gum, softeners made from glycerin or vegetable oil were added to prevent the gum from becoming hard. Sweeteners and flavors are also sometimes added for consumers to enjoy. The manufacturing of gum is a several step process. First, the ingredients must be approved of, then the gum base must be melted and purified. Next, the base is put into a mixer for adding sweeteners and flavors, after that the combination is mixed. Once mixed, it is then rolled to reduce the thickness, after the rolling process, it is cooled then cut into the pattern design. Wrapping and packaging are the final steps, then it is sold to stores for consumers to purchase.
Pretty much at any convenience store, gas station, or supermarket that you go into, you will find many gums to choose from at the check-out isle. Some are sweet, some are minty, and some promise to whiten your teeth while chewing. Kids are fond of the gum which allows them to blow huge bubbles, while adults typically like a gum that will freshen their mouth. Have you ever noticed that when chewing the "adult" gum, you can't blow the big bubbles? This is because bubble gum has added ingredients that make it thicker and can stretch in order to blow the bubble.
Is Chewing Gum Healthy for Your Teeth and Gums?
So, is chewing healthy or harmful to your oral health? Well, depending on the type of gum that you are chewing, it could be both. Sugar-free gums or gums with Xylitol can actually help to improve your oral health. Chewing sugarless gum can help to prevent cavities because while chewing, food particles are being removed from your teeth, also chewing stimulates saliva which reduces acid in your mouth. Gums that contain the ingredient Xylitol also reduces the number of bacteria in your mouth that causes cavities. Xylitol is a natural sweetener and it is popularly used as a sugar substitute for other types of sweets such as candy.
Okay, now for the cons. If you are always chewing gum with sugar it will leave the sugary residue behind on your teeth. This, in turn, will increase the chances of getting cavities. If you suffer from TMJ (Temporo Mandibular Joint syndrome), or TMD (temporomandibular disorder), chewing any type of gum can make the condition worse. Those with crowns, bridges, or fillings, may want to stay from too much gum chewing because it can loosen the dental work. If you have weak teeth, chewing gum can also weaken them even further.
To Chew or Not to Chew!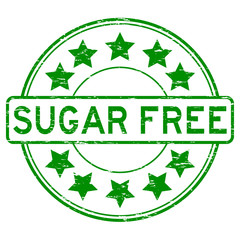 Overall, gum chewing is a beneficial habit as long as you are buying sugar-free types. Gum is a helpful way to get rid of halitosis (bad breath) and it helps to remove food particles and bacteria from your mouth and teeth. Chewing gum is also a great deterrent for those who are trying to quit smoking and it can also reduce cravings for sweet foods. People with heartburn report that when they chew gum, it helps alleviate their symptoms. When you chew gum, extra saliva is produced in your mouth, this in turn will balance out stomach acid. Although chewing gum should not take the place of brushing or flossing, having a piece of sugarless gum after meals can prevent tooth decay. Chewing for about 20 minutes will increase the saliva in your mouth which washes away the acids produced from the meal.
When choosing from all of the gum products on the shelf, look for ones that have the ADA Seal. What this means to you is that the gum has met the requirements for effectiveness and safety. To get this approval, the gum manufacturer has to provide their results for laboratory and clinical studies. If the gum packaging states that it reduces cavities or reduces gingivitis, for example, the ADA will want proof of these findings before giving the ADA Seal. There are many popular gum choices that do indeed have the ADA Seal. Some of these gums include 5 Sugarfree gum, Dentyne Ice, Trident, Stride, Eclipse, and Orbit for Kids. So, go ahead and chew the gum that you love, experiment with different flavors such as lemon, strawberry, cinnamon, grape, or banana! Just make sure to choose a sugarfree gum that has the ADA Seal of approval. If you are concerned if the gum you are currently buying is right for you, ask our hygienist the next time you come in for a checkup.
To schedule an appointment at our Coral Springs Dental office, click here.

Fun Fact: In 1992 there was a ban on all chewing gum in Singapore because people were putting gum on the door sensors of the trains. This prevented the doors from properly functioning. With this ban, all importing of gum was stopped. Then in the year 2004, the government brought back gum, however, only those with a prescription from a doctor or dentist can get it.