What Can Our Coral Springs Dentist Do About Your Cavity?
Has Your Coral Springs Dentist Found a Cavity?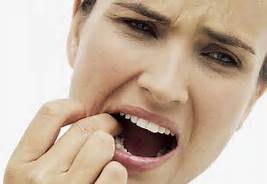 If you have gone to the dentist for your checkup, only to discover that you have a cavity, what is the next step? How should you proceed? Perhaps you didn't even notice that you had a cavity because it is small and not affecting you or your eating habits. Should you ignore it for now? Or should you have your Coral Springs dentist take care of it right away? Some folk's, due to time or financial constraints, will ignore the cavity until it becomes painful or until it affects their eating and drinking habits, but is this a smart idea?
What Can Our Coral Springs Dentist Do About Your Cavity?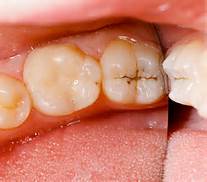 Do why do we get cavities and can we prevent them? Cavities are caused by tooth decay and damage to the tooth. It affects the enamel and the dentin of your tooth. If you don't take care with proper brushing and flossing techniques or if you eat foods that are high in acids, sugars, or carbs, you will be more susceptible to getting cavities. If a cavity is small, you may not even notice it, but over time you will start to have pain or you will see a hole in your tooth. Your tooth is made up of several components, when you have a cavity it focuses on breaking down you enamel which is made from calcium and minerals. When the enamel is broken down, the nerves in below your teeth become exposed, this is what causes the pain or discomfort from eating and drinking. When this breakdown occurs, the nerves have no protection. If a cavity is not taken care of right away, the breakdown will become more significant. Cavities will not go away or get better. Only a dental professional can take care of it.
When you visit our dental office in Coral Springs for a cavity, we will do a simple procedure to remove the decay, next we will put in a dental filling to restore the enamel loss on the tooth. Then you will be on your way without any more issues. However, if you ignore this small cavity, you are setting yourself up for much more pain, many more dental procedures, and a much higher dental bill!
What happens if you let the cavity go untreated? Unfortunately, many people will assume since the cavity is not hurting them, they will just let it go untreated. This is not a good idea! What will end up happening is the bacteria in your mouth will be exposed to the sugars and carbohydrates from the foods and beverages that you consume, which will turn in to acid. These acids will then severely damage the second layer of your tooth, exposing more of the nerve. When this happens, your tooth may not be salvageable and will either need to be pulled or a crown will need to be placed. If at all possible, you should never get a tooth pulled due to the effects it will cause over time. Crowns are more expensive and will take several trips to the dental office, but they are much more beneficial in the long run. Crowns completely replace the damaged tooth and will allow for normal function while eating and speaking. A missing tooth will cause those surround teeth to shift which will later cause problems. Also, with a missing tooth, you will come to depend on the surrounding teeth for chewing which puts more unnecessary wear and tear on them.
Now, if you have made the right decision and have decided to have the cavity taken care of right away, we will take care of the problem the same day. Filling cavities is a simple procedure and will only maybe leave you with slight discomfort. The basic steps for getting a filling are, first, our Coral Springs dentist will want to make you comfortable and will use a local anesthetic to numb the area surrounding the tooth. Next, once the area is numb, the dentist will use a tool to remove the decay, once this is removed, a filling will be set into place. The filling is pushed down into place so that it is secure and compact. Then, you will be asked to bite down on a sheet of dental paper to make sure the filling is not too high. Once these steps have been completed, you are done! We will then discuss with you what to watch for and how to care for the area afterward. The aftercare is no big deal. Since your nerves may still be sensitive, you will most likely want to stay away from cold beverages and foods for a couple of days and not eat anything too hard or crunchy.
Very infrequently does a patient need to come back to have their filling checked. In these circumstances, it is most likely because the filling is too high. When the patient is asked if the filling feels okay, they may think that it is, but once the anesthesia completely wears off, they can notice the high filling. This too is an easy fix. If this happens to be the case, just give us a call for an appointment and we will gently smooth the filling down. This only takes a couple of minutes and it does not hurt.
Need an Emergency Coral Springs Dental Appointment? Give Us a Call.
Whether you are a new patient to Barbag Dental in Coral Springs or are a regular, we want you to know that we care about your oral health and will do what we can to take care of any dental issues that you may have. Our office staff is dedicated to our clients and will always offer you a friendly and caring experience. We offer emergency appointments for when you need it and we also take most dental plans. We work with you directly to help fill out your insurance forms to ensure that you are getting the most of your benefits. To contact us for an appointment, click here. We look forward to seeing you.