Explanation of Toothpaste Ingredients from our Coral Springs Dentist.
Ask Our Coral Springs Dentist About Toothpaste Ingredients.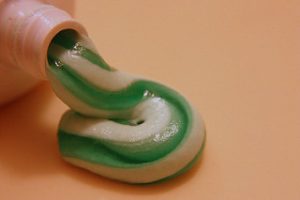 Have you ever read the ingredients in your toothpaste and thought, "what the heck is that"? With words such as sodium monofluorophosphate and cellulose gum, you may be concerned about what these ingredients are and if they are harmful. Not all toothpaste have the same ingredients, but they are basically made from the same key ingredients. Let our Coral Springs dental office take some time to go over what these "active" and "inactive" ingredients are.
Explanation of Toothpaste Ingredients from our Coral Springs Dentist.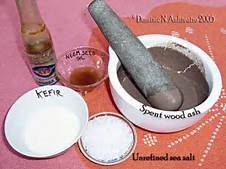 Back in the day, maybe you, your parents, or your grandparents had a different take on toothpaste. You may have heard of toothpaste powders, or some just used baking soda to brush with. A very long time ago, back in 5000 BC, the toothpaste of choice was a powder which was made of the ashes of ox hooves, myrrh, powdered eggshells, and pumice. To add abrasives, sometimes the powder would include crushed bones and oyster shells. Then in the 19th century, the toothpaste was made up of chalk, crushed brick or salt. I'm not sure about you, but I don't think toothpaste like that sounds too appealing! Good thing for modernization and research! By the 1900's, toothpaste started being made with hydrogen peroxide and baking soda. Now, you can find toothpaste in many varieties such as with whitening proponents, flavors, herbal and natural, and several other ingredients that make the toothpaste taste more pleasurable.
If you were to grab your toothpaste tube and look at the ingredients, you would need to be a scientist to figure out what it all means. A basic brand of toothpaste contains sodium monofluorophosphate, glycerin, hydrated silica, water, sodium bicarbonate, PEG-12, sodium lauryl sulfate, sodium hydroxide, cellulose gum, carrageenan, sodium saccharin, calcium peroxide, and titanium dioxide. The average person reading those ingredients have absolutely no clue as to what most of that is or their benefits. So, what do all of these crazy words mean? And is it safe to use daily?
Let's review what these ingredients are:
• Sodium Monofluorophosphate – This is known as MFP, its function is to provide a source of fluoride which protects tooth enamel.
• Glycerin – This ingredient is used to prevent the toothpaste from drying up. It has a bit of a sweet taste and is non-toxic. Glycerin is commonly used in personal care products and you can find it in products such as skin care products, soaps, cough syrups, and shaving creams.
• Hydrated silica – It's used as a fine gel abrasive to help remove plaque and it is also used in tooth bleaching products.
• Sodium bicarbonate – This is a fancy word for baking soda. Its purpose is to remove plaque and whiten teeth better than toothpastes without it.
• PEG-12 – What PEG 12 does is make the toothpaste spreadable and adds lubrication.
• Sodium lauryl sulfate – This is what causes the toothpaste to foam while brushing your teeth. The way that soap lathers on your skin is the same to the way the sodium lauryl sulfate foams when brushing.
• Sodium hydroxide – Teeth will start to corrode if the acids are low. This helpful ingredient is used to eliminate acids in the mouth and to increase the PH balances.
• Cellulose gum – Derived from the cell walls of plants, it is used to stabilize and thicken toothpaste.
• Carrageenan – This ingredient is used to make the toothpaste "gel" like. It is also used in other products such as sauces and soy milk to increase thickness. Carrageenan is extracted from red edible seaweed.
• Sodium saccharin – Used to add sweetness to the toothpaste, it is what takes away any bitter tastes the other ingredients add.
• Calcium peroxide – If your toothpaste has a whitening ingredient in it, you will find calcium peroxide listed in the ingredients. This is to help get rid of surface stains and whiten the teeth using the mild abrasives found in calcium peroxide.
• Titanium dioxide – This is how your toothpaste becomes white in color. Of course, there are many kinds of toothpaste that are striped, blue, green, or red. But if your toothpaste is white it is due to the titanium dioxide. It is non-toxic and safe to use as an ingredient.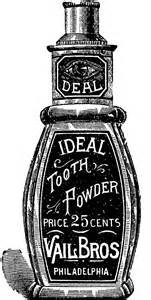 Lastly, what is the difference in "active" and "inactive" ingredients? You may see that stated on many products that you purchase. But what is the difference? Our Coral Springs dentist can explain that to you as well. This is an easy answer! An active ingredient is what the product is made up of, for the purpose of its use. The inactive ingredients are made up of items such as fillers, flavors, water, or binders. They do not provide any effects to the product on their own.
Schedule an Appointment with a Coral Springs Dentist.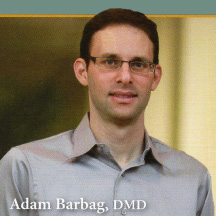 At Barbag Dental in Coral Springs, we are always here to answer questions that you may have regarding your dental health. Whether you are just curious about toothpaste ingredients or if you have serious oral health concerns just ask us! Dr. Barbag received his doctorate at the University of Pennsylvania and worked as a dental resident at the Veterans Administration hospital in Washington D.C. where he continued on for his post-graduate education. With his further education, he has experience in implantology and cosmetic dentistry allowing him to practice on more than general dentistry. His office team is made up of graduates from a variety of dental programs who all continue to further their education as well. To learn more about Dr. Barbag and his team, click here. To schedule an appointment, click here for more information. We look forward to serving you and your family!